You are here
Planned Giving
Buckingham Society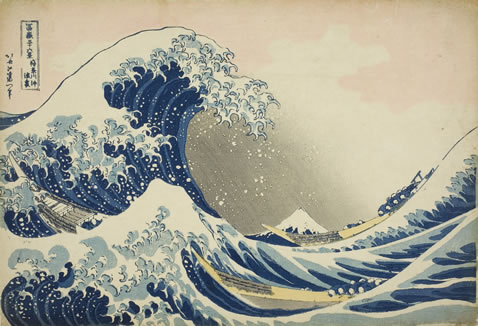 The Art Institute of Chicago is grateful to those who have included the museum in their estate plans. The Buckingham Society recognizes this support and its essential contribution to our success.
In the Art Institute's early days, the Buckingham family played a critical role in ensuring the museum's future. Siblings Clarence Buckingham, Lucy Maud Buckingham, and Kate Sturgis Buckingham each supported the museum in their own unique ways: Clarence gifted his collection of 2,500 Japanese prints to the museum in 1914, and sisters Lucy Maud and Kate donated medieval and Asian art, along with endowments to support the growth and care of the collection.
The Buckinghams' profound impact on the museum, its collection, and its operations has left a lasting legacy. While we are forever indebted to the generosity of past generations, we are also thankful for the current commitments that help ensure the museum's future.
Today the Buckingham Society honors donors who have included the museum in their estate plans. Buckingham Society members can direct gifts to a number of areas in the museum depending on their interests, including:
Curatorial administration and research
Museum education programming and lectures
Conservation
Acquisitions
Permanent endowment funds
Unrestricted gifts that allow the museum to direct the gift where most needed at that time
Privileges of Membership to the Buckingham Society
Members of the Buckingham Society are invited annually to 3-4 special events, such as a reception and viewing of a new exhibition, a gallery talk, or a behind-the-scenes visit to one of the museum departments. Members also receive a subscription to Museum Portraits, a special publication for the Art Institute's closest supporters, and have the option to be recognized alongside other members in various museum publications.
An Invitation
Those who have made commitments to the museum through their estate plans are invited to join the Buckingham Society. To do so, please complete the form below. If you have any questions, please do not hesitate to contact us.
The Buckingham Society of the museum of the Art Institute of Chicago
Credit: Katsushika Hokusai, The Great Wave off Kanagawa, from the series Thirty-six Views of Mount Fuji, c. 1830-32. Clarence Buckingham Collection.